î
Bakery Production
Areas of problem solving and analysis;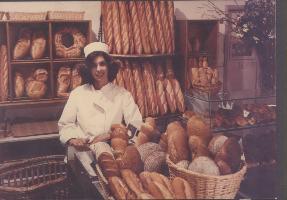 new product formulation
ingredient control and specification
training
ingredient functionality
fermentation technology 
processing parameters
rheology 
Case Studies
Problem: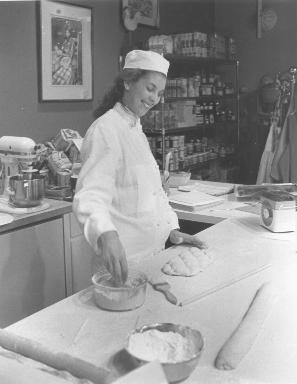 Creation and development of products for new bread and pastry manufacturer line for firm serving seven million people annually.
Solution: Developed and test marketed formulae, trained core staff, completed 15% under budget.
Problem: Lack of consistency in finished product for established bread producer.
Solution: Reformulation and specification of ingredients, followed by baker training to understand effects of ingredient fluctuations on final product.
Problem: Crippling labor costs on automated hearth bread line.
Solution: Designed and implemented effective dough processing procedures, reducing the cost of labor from 56% to 21% of total cost.
Problem: Showcase ingredient for targeted marketing effort.
Solution: Developed products sensitive to cultural preferences of Japanese and Israeli markets.
Problem: Excess spread on high-speed cookie line.
Solution: Defined ingrerdient specifications to contain spread within acceptable limits.
Problem: Installation of tunnel oven for fresh and par baked breads.
Solution: Developed formulae for a capacity of 10,000 pounds flour per day. Trained bakers effecting 800% production level increase.
Training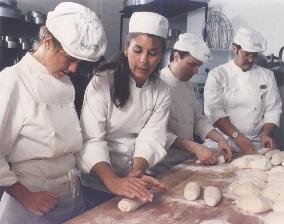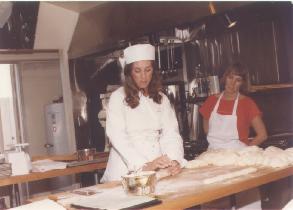 Baking With Julia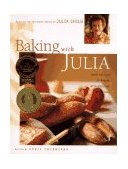 Episode #204
Master baker Danielle Forestier shows Julia how to make the classic French baguette. Using the traditional yet simple recipe of flour, water, salt and yeast and terra cotta baking tiles, Danielle demonstrates how this traditional French bread can be made at home. To see the Video still available on PBS Click Here.
Contact Us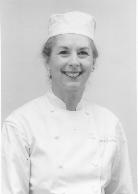 Danielle Forestier
Maître Boulanger

Consulting for the Bakery Industry
Brevet de Maîtrise (Master Baker)
Paris, France, 1976

1462 Trestle Glen Rd
Oakland, CA 94610-1850

(510) 444-5380